Our Directing Team
Darin Drown - Director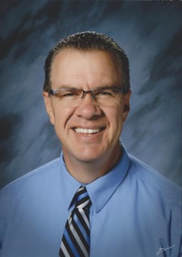 ​Darin, a second generation barbershopper, has taught music professionally for over 25 years and will begin his 15th year teaching choir at Grandview High School in Aurora, where he is Director of Vocal Music and Co-Coordinator of the Performing Arts Department. His choirs have consistently received the highest ratings at festivals throughout the United States and have been featured performers at the Colorado Music Educator's Convention several times. He was named Teacher of the Year in 2 different schools, as well as a District Teacher of the Year.

Having been with various quartets and choruses throughout his barbershop career, Darin has for many years sung baritone with Storm Front, the 2010 Men's International Champion Quartet. He is a member of the 120-man Sound of the Rockies Chorus, which he directed for 15 years, leading them to 13 consecutive Rocky Mountain championships, 12 consecutive Top 10 International championships and 7 consecutive Top 4 International championships. In addition, Darin is a much sought after arranger of music and an international coach of men's and women's quartets and choruses, including Velvet Hills, which is excited to have him as its new director.​
---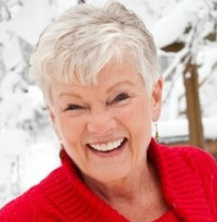 Kathy Carmody - Assistant Director
​
​
Kathy Carmody has been a member of Sweet Adelines International since 1968, actively involved both in the musical and administrative sides of the organization locally, regionally, and internationally. She served on the International Board of Directors for 23 years, was International President twice, is distinguished as one of only four International Master Faculty Members, and in 2011 was awarded the Sweet Adelines International President's Lifetime Achievement Award.
A Master Director for over 20 years, Kathy led Velvet Hills to multiple regional championships and international finals. Directing, teaching, and coaching Sweet Adelines worldwide are Kathy'
s passions. In 2018 she
celebrated
her 50th year of Sweet Adelines membership.
After retiring as the Velvet Hills Director in 2017, Kathy decided to practice what she's been preaching all these years, and is now a very happy singing member on the Velvet Hills risers. She is thrilled with the smooth transition to new director, Darin Drown, and at every rehearsal she is eager to learn even more from this master musician. She strongly believes that Darin will lead Velvet Hills on to even greater musical excellence, and she still serves the chorus as an Assistant Director.
---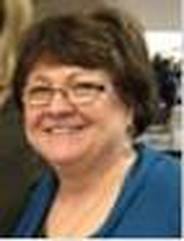 Deb Kirkendall, Assistant Director

Deb Kirkendall is a 30-year member of Velvet Hills Chorus, where in addition to being an Assistant Director, she is the Tenor Section Leader. Throughout her years with the chorus, Deb performed with many quartets in Regional competitions. Deb holds a Master's Degree in Music Education and worked for 30 years in public school education. Retired now, she continues to serve musicians of all ages by offering private voice and piano lessons, as well as occasionally teaching adult classes both locally and regionally. An avid quilter, Deb also spends her free time competing in Duplicate Bridge almost weekly. She has one adult son, Daren, who lives in Phoenix.
---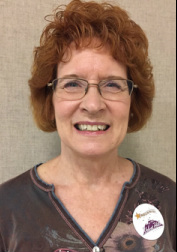 Denise Hainault, Assistant Director

Denise Hainault moved to Colorado Springs in 2012, joined the Velvet Hills Chorus that year, and is now its Assistant Director and Lead Section Leader. Denise has been a Sweet Adeline for almost 40 years, and in that time, she had been a director for 28 years and in many quartets. Denise has a masters degree in music education and after teaching music for 37 years, retired in 2012. Music has always been a huge part of her life - she has been involved in church music, playing piano and organ, and directing church choirs since her sophomore year in high school. Her husband, Dave, has played guitar and sung at church for over 40 years. Together they share their music in the Chapel at Penrose Hospital. Denise has a son, Kirt; a stepson, Christopher; a daughter-in-law, Krystal;, and two beautiful grandchildren, Michelle and Matthew.