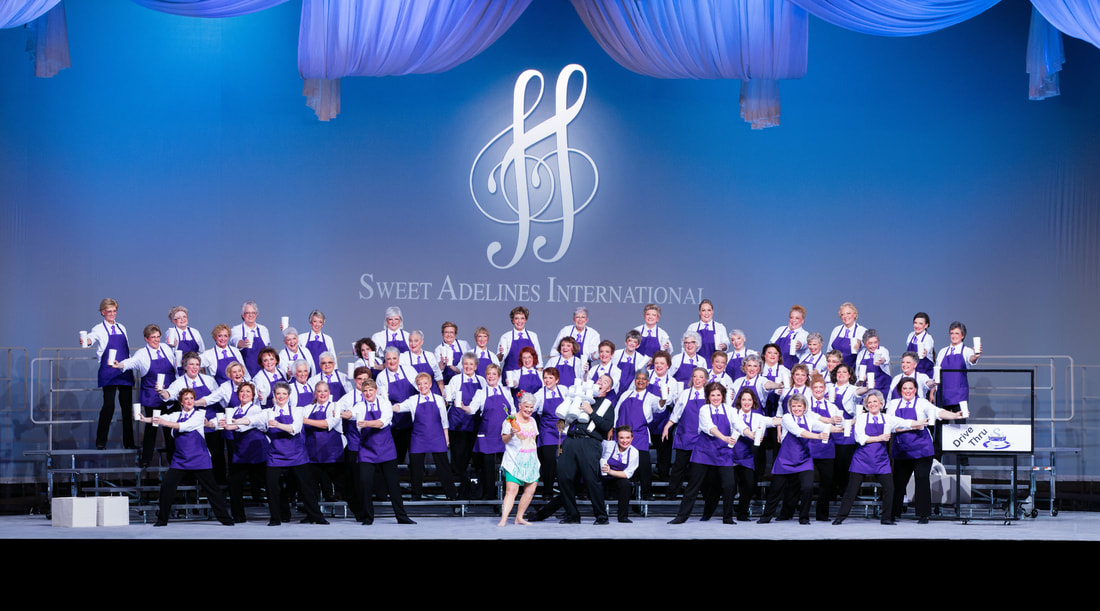 ---
---
WELCOME DARIN!!

Velvet Hills Chorus is pleased to announce that effective September 1, 2017, Darin Drown, Director Emeritus of the Denver men's barbershop chorus "Sound of the Rockies", will become Director of the Velvet Hills Chorus.
Darin, a second generation barbershopper, has taught music professionally for 25 years and will begin his 14th year teaching choir at Grandview High School in Aurora, where he is Director of Vocal Music and Co-Coordinator of the Performing Arts Department. His choirs have consistently received the highest ratings at festivals throughout the United States and have been featured performers at the Colorado Music Educator's Convention several times. He was named Teacher of the Year in 2 different schools, as well as a District Teacher of the Year.
Having been with various quartets and choruses throughout his barbershop career, Darin has for many years sung baritone with Storm Front, the 2010 Men's International Champion Quartet. He is a member of the 120-man Sound of the Rockies Chorus, which he directed for 15 years, leading them to 13 consecutive Rocky Mountain championships, 12 consecutive Top 10 International championships and 7 consecutive Top 4 International championships. In addition, Darin is a much sought after arranger of music and an international coach of men's and women's quartets and choruses, including Velvet Hills, which is excited to have him as its new director.


---
The Velvet Hills Chorus consists of diverse women making extraordinary music. We are a contemporary, fun, dynamic singing organization, singing 4-part a cappella harmony, barbershop style. The women of Velvet Hills have been singing together and entertaining the Pikes Peak region for over 50 years.



Velvet Hills Chorus rehearses every Monday at 7:00 pm at:
Harmony Hall, 3815 N Academy Boulevard (Click HERE for map)


---

Mailing Address:
Velvet Hills Chorus
P.O. Box 7448, Colorado Springs, CO
80933-7448

Phone: 719.630.2525
E-mail
:
info@velvethills.org
---
​

Members of: